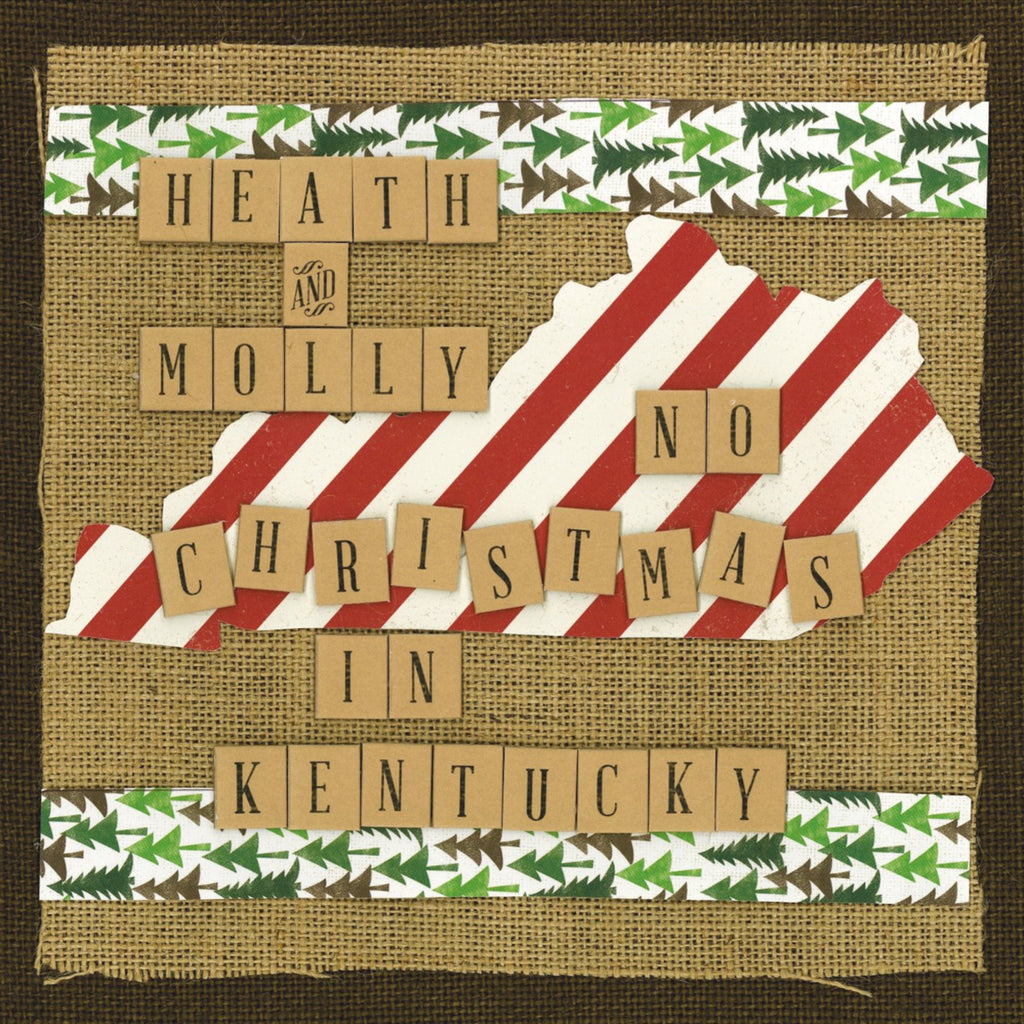 No Christmas In Kentucky: A Holiday CD
Heath & Molly have truly produced a unique Holiday album. Selections, arrangements, and style are all something you're not likely to hear on a traditional Christmas album, but will certainly enjoy.
The album highlights their deep Kentucky roots with several song selections written by Kentucky artists, originally performed by Kentucky artists, and songs about Kentucky.
The album also includes an original composition by Heath Eric, "Solstice Song," and Heath & Molly's version of an original song written by Cyril Marque Payne, "Christmas Present."
This is an album you will quickly grow to love. It is perfect for listening throughout the holidays AND it makes a great gift! This is the kind of album that you put on "repeat" and leave it on all day.
Order today and enjoy this emotional and inspirational roots album that boldly and transparently explores many aspects of the holiday season.
Track Listing:
"River" (J. Mitchell)*
"Solstice Song" (H. Eric) 3."No Christmas in Kentucky" (Phil Ochs)*
"Santa Claus is Coming to Town" (J.F. Coots, J.H. Gillespie)*
"The Cherry Tree Carol" (Traditional)
"I'd Like to Teach the World to Sing (in Perfect Harmony)" (B. Backer, R. Cook, B. Davis, R. Greenaway)*
"Christmas Present" (C. Marque Payne)
"Jingle Bells in 5" (Traditional)
"Oh, Holy Night" (Traditional)
"Auld Lang Syne 4 the New Millennium" (Traditional)
*Licensed for distribution in accordance with United States Copyright Act
Heath Eric: Lead and Harmony Vocals, Acoustic Guitars, Baritone Guitars, Bass Guitar, Cajon, Djembe, Percussion, Drums, Harmonicas Molly Eric: Lead and Harmony Vocals, Percussion, Cover Art Rod Austin: Drums, Percussion Jaxon Eric: Electronic Drums, Vocals
Special Thanks to Steve Vest for Inspiration
Produced by Heath Eric / Copyright 2015-2016, Rumsey Records LLC (ASCAP) / All Rights Reserved
---
Share this Product
---
More from this collection